Leverage our genuine outreach relationships with thousands of bloggers, journalists, and webmasters. Get SEO results you've never experienced before.
Custom outreach campaigns and the largest guest post database around to drive influential mentions and SERP results for you.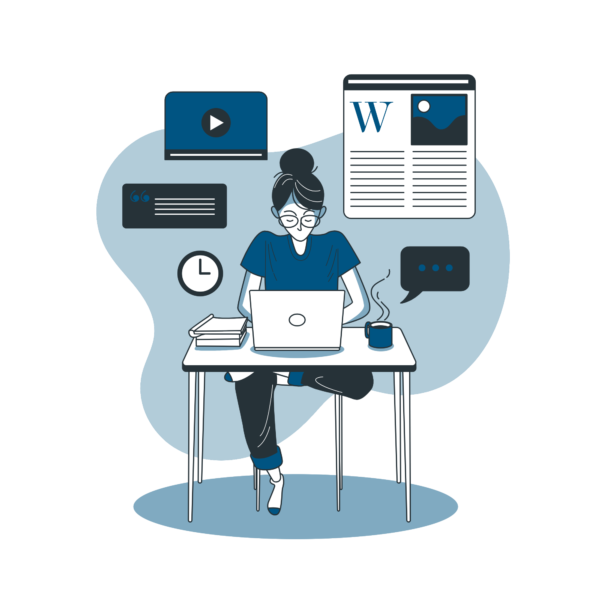 Why Use Guest Posts In Your SEO?
REAL WEBSITES NOT USED FOR SEO
When we secure websites for guest posting – we never use websites that show a history of giving guest posts out. We understand the best backlinks come from genuine content on websites that weren't made to profit from SEO and Google rankings. All guest post websites in our database are quality websites that only accept a certain amount of paid sponsorship per month – ensuring they're never labeled as an "SEO-manipulation website" by the search engines.
100% MANUAL WHITEHAT OUTREACH
We have a personal relationship with every webmaster that has websites in our guest post database, and every new outreach connection we made is built of good old fashioned communication and rapport between ourselves and the webmasters that work with us.
COMPLETE CONTROL OF THE CONTENT
When you buy guest posts, you have a level of control over what the content in the article mentions. Where niche edits give you limited control of the content that your backlinks show up on [relevant, but might not be directly relevant] – a guest post allows you to structure the article around your main goals, be it to drive sales or leads or just traffic.
The websites we reach out to/accept into our guest post inventory are verified for a certain level of metrics quality. For example – all the guest post websites in our database have traffic. This means – as your guest post is placed, some of that traffic will pass onto the website you're linking to. People who read blogs love to find new content already relevant to their interests – so guest posts are not only great for SERP movements, but they trickle you traffic directly as well!
We may not accept illegitimate niches like adult/casino/pharma when it comes to niche edits, but we're happy to reach out with a customized outreach campaign on your behalf for whatever niche your website may be in! Our customized and deeply-tested/perfected outreach processes yield success invaluable guest post placements in just about every niche under the sun – which includes all the adult/pharma/etc type of niches. Contact us – and we'll see what we can do!
As we've mentioned – every campaign starts from scratch. While we have templates and SOPs for general procedures, every order we process is treated as a unique campaign, with all the due process procedures implemented every time.
We receive your order and confirm we're able to do successful outreach/placements from the current guest post library within your niche/parameters.
Depending on the campaign specifics – we reach out to our existing relationships with webmasters running websites relevant to your niche, and secure guest post placements with them, or we create a campaign for scratch targeting websites within your niche with the specific metrics you need – and continue to reach out and negotiate with the appropriate order targets until we've secured all details to complete your outreach order exactly as requested.
The average turnaround time for guest posting/outreach is 3-4 weeks – given the nature of email and every webmaster being a real person with a busy life not always checking their emails.
As soon as we've completed your order with the quality we're satisfied with (and you will be too) – we review everything and create a report for you with details regarding everything. We can even Whitelabel the report for you if you're an agency buying SEO for your clients!